The Tove Messenger is a monthly publication with news and information about the Tove Benefice.

It is priced at £1.00 per copy or £10.00 per year.

Please contact the Parish Office in the Chantry House to start receiving your copy.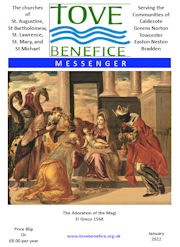 Please click here, or on the image to the left, to read the January 2022 copy of the Tove Messenger to see what is in this magazine.
This will take you to different web site as this site cannot display the magazine in book form.
To return to this web site please click the Tove Benefice banner at the bottom of the page.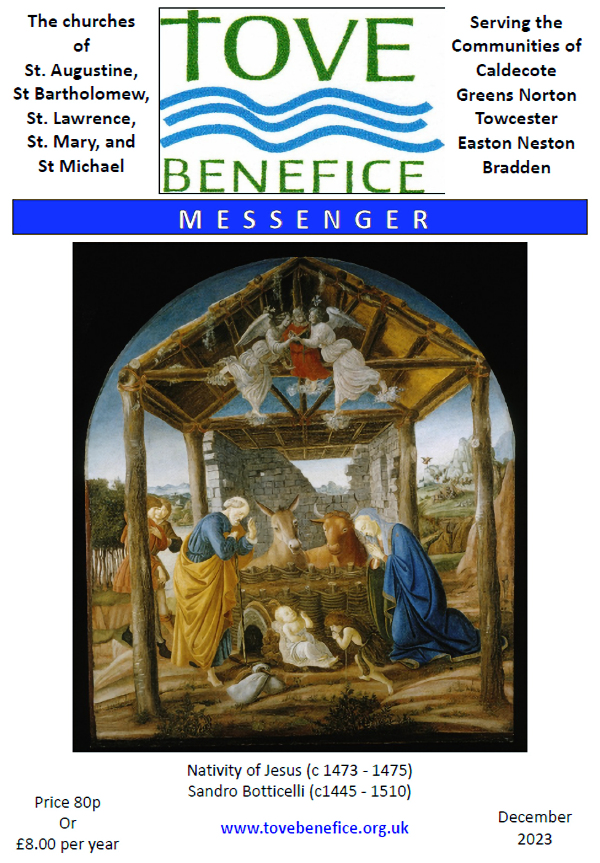 If you would like to tell others how you have and are coping I am sure it would make for interesting reading and may give others some ideas.

Please send anything to Paul Loveday either vial email at p.loveday@tiscali.co.uk or give him a ring on 01327 351556.