Oleh's vehice broken down on the autobahn


The issue is Oleh's vehicle, a 2001 Jeep Cherokee Diesel, broke down on the autobahn on Wednesday evening, around the Dortmund area in Germany. Having taken out a European breakdown policy with the RAC the night before Oleh called them only to find out his cover was invalid, as despite him making a round trip back to the UK the car was not. It was being left in Ukraine. Despite a call from the UK to RAC Europe pleading for assistance to help get him and the Aid off of the motorway they would not help.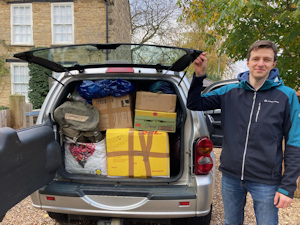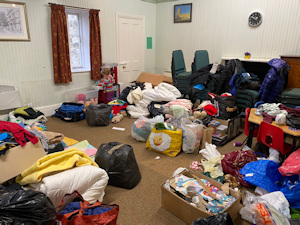 Dear Friends



Huge thanks to everyone who donated aid items or helped with the sorting and boxing in St Lawrence as part of the two collections run in March.
The responses were immediate and beyond belief – we were overwhelmed by the generosity and support of the community.
The first collection achieved in excess of 25 tons of aid filling 7 vans, a number of cars, and part of a Ukrainian articulated lorry which was redirected on its way home and unexpectedly paid a visit to St Lawrence. The Ukrainian plated lorry filled with Towcester aid reversing back out of Chantry Lane onto the A5 was a spectacle to behold! We are pleased to report that Volodymyr the brave and skilled driver returned safely to Ukraine along with the other lorries to which Towcester aid was transferred into - one such lorry arrived at Vinnytsia and unloaded in their church just a few hours after the city had been bombed.
The second collection saw two members of St Lawrence congregation drive a van filled with specifically requested aid and medical items to a refugee centre in Koblynica, Poland. Here some of the aid was retained by the centre, whilst other items were transferred on to the Ukraine city of Sumy.
On 21st May The Vicarage welcomed 11 Ukraine families and their hosts to a picnic, which provided a valuable opportunity for them to meet and connect. We were delighted that Mayor Martin Johns and MP Dame Andrea Leadsom were able to join us in offering a warm Northamptonshire welcome to the families. It was wonderful to see the children play together after experiencing such traumatic times.
If you would like to see photos of these events please click here …
https://www.flickr.com/photos/195150915@N04/albums/with/72177720297158488
For those who would still like to make a financial donation below is a suggestion of four charities that you may wish to consider donating directly to:
Thank you once again to everyone who has supported these amazing and much needed initiatives, it demonstrates the immense power of community spirit.
Revd Paula and Steve Challen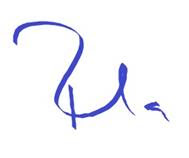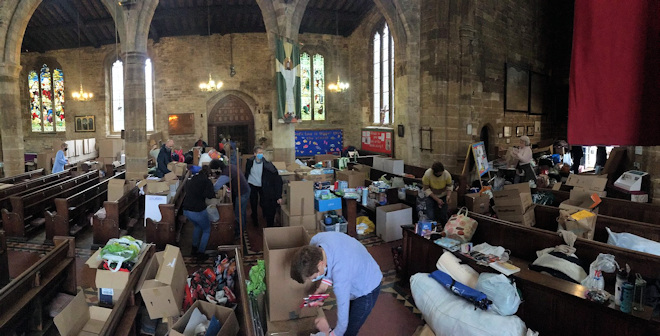 If you would like to see photos taken during those 4 days please click here or in the image above.

The Tove Benefice Continues to Support the People of Ukraine
Tove Messenger - September 2022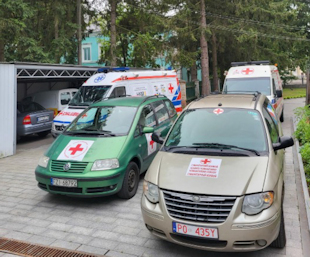 Despite reduced coverage of the crisis in the news, St Lawrence Church and the Tove Benefice have continued to raise funds for Ukraine aid, including through the sale of the lovely Sunflower Brooches and lapel loops which have been handmade by Pam in Pattishall.

Having learned about some amazing work being undertaken in Poland, the Benefice has donated over £1800 towards the purchase of an ambulance which will be loaded with aid before it is driven into Ukraine. The initiative is being led by Pawel Molinska, the father of Marta who set up the Sky Camp refugee centre in Poland to which Alex Donaldson and Alan Gilbert drove much needed aid out to in April. This will be the fifth ambulance that Pawel has purchased and equipped through his fundraising efforts...

Marta Molińska -- Sky Camp Store