St Lawrence Churchyard - March 2016

Work in the churchyard has slowed down over the winter months with all of the rain we have been having, it is hoped to start the work parties again in March.
Some of the work that has been done has included work on the gravestones and tombs, clearing away some of the ivy of which there is an abundance of in the churchyard.
The trees and bushes have now been identified and numbered to aid with the management plans for the area.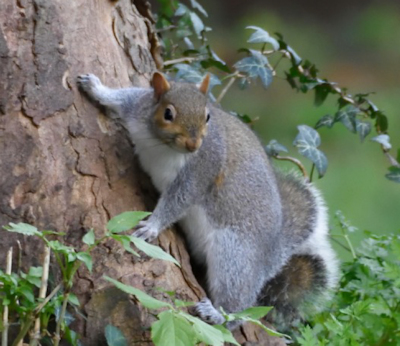 It is a lovely area to visit, whether it is to walk through amongst the trees, or just to sit and relax.
It is a safe haven for a lot of wildlife, and recently a number of Grey Squirrels.
At least eight and, possibly many more, being spotted on the ground or in the trees.
They appear to be reasonably tame, but will keep an eye on visitors and move quite quickly if people get too close.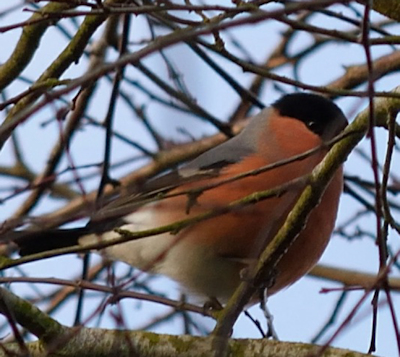 There were plenty of Jackdaws around too, and the occasional Wood pigeon, with Robins and Blackbirds on the ground, looking for something to eat.
A less frequent, but still beautiful, sighting was a male Bullfinch in one of the trees.
Although a resident of the UK, they still seem quite elusive, but the males are quite distinctive and easy to recognise when spotted due to their pinkish red breasts and black heads.
The females look quite different with an orange coloured chest.
Nick Holder and Jenny Lunn
Photographs by Nick Holder