The area next to the Vicarage Wall was the target for the April churchyard work party which included removing large stones, bushes being trimmed back and some earth being dug up at the north end.
A number of stones were removed by Christopher and I before being taken to a safe location out of harm's way.
Afterwards Alan started to dig some of the earth with the intention of lowering the soil level next to the wall, his digging bringing up an old glass Tizer bottle, but thankfully no bones.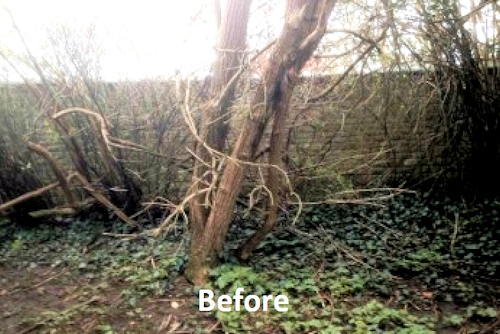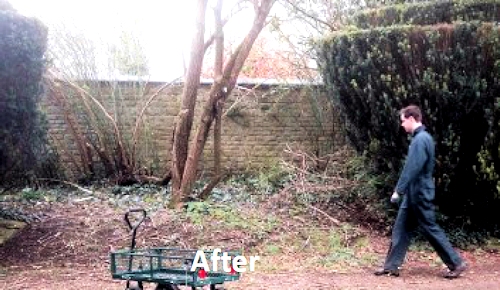 A couple of bushes towards the south end of the vicarage wall were trimmed back and it was found that some of the wood was so rotten that it could be pulled away by hand.
The clearing of this area will allow for fresh growth and the potential of new plants to be added.
Each tree in the churchyard has now been numbered with a small yellow tag to aid with identification - see if you can spot them when you take a walk around.
We are currently in progress of identifying all of the different trees that we have in the churchyard.
These activities form part of the churchyard conservation and wildlife project, with the long term aim of making the churchyard healthier for trees and wildlife as well as a better place to visit and relax.
This will include the addition of bird-boxes and doing surveys as well as general digging and pruning.
If anyone is interested in finding out more or want to assist in anyway, then let either Alan Gilbert or myself know.
The Churchyard work-party meet on the first Saturday of every month at 9:45 am.
Just turn up and join in - gloves, tools and tasks will be provided!

Jenny Lunn