| | |
| --- | --- |
| Rector: | Revd Paula Challen |
| 01327 350459 | rector.tovebenefice@gmail.com |
| Assistant Curate: | Revd Angela Hammett |
| 01327 358852 | tovecurate@gmail.com |
| Children & Families: | Vacent |
| 07813 404061 | tovefamilies@gmail.com |
| Benefice Safeguarding: | Stephanie Watts |
| 07553 157175 | |
| Benefice Office: | Sara and Michelle |
| 01327 350459 | tovebeneficeoffice@gmail.com |
Benefice Office Opening Hours
Monday to Friday - 9:30 am to 1.00 pm
Weekly News
Sunday 3rd December 2023
The First Sunday of Advent
Advent Ring Prayer
Lord Jesus, light of the world, born in David's city of Bethlehem, born like him to be a king: be born in our hearts at Christmas, be King of our lives today. Amen.

The Collect
Almighty God, give us grace to cast away the works of darkness and to put on the armour of light, now in the time of this mortal life, in which your Son Jesus Christ came to us in great humility; that on the last day, when he shall come again in his glorious majesty to judge the living and the dead, we may rise to the life immortal; through him who is alive and reigns with you,
in the unity of the Holy Spirit, one God, now and for ever. Amen.

Post Communion
O Lord our God, make us watchful and keep us faithful as we await the coming of your Son our Lord; that, when he shall appear, he may not find us sleeping in sin but active in his service and joyful in his praise; through Jesus Christ our Lord. Amen.

Lectionary Readings for Sunday
Old Testament

Reading:
Isaiah 64: 1 – 9
This reading is not read at services with only one reading before the Gospel

New Testament

Reading:

1 Corinthians 1: 3 - 9

Gospel:

Mark 13: 24 – end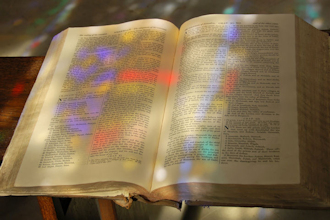 Please click here (or on the image) for This Weeks Daily Readings

Benefice Prayers
We pray for those who are sick at this time and remember those who have recently died and pray for their families:

Housebound
Lynne Linney
Sick

Towcester
Caroline Hunt Debbie Morris Valerie Compton
Paula Johnson Robert Cambray
Greens Norton
David Shield Veronica Harvey Steve Rock
Francis Berryman
Bradden
Alisha Castle

RIP
Heather Hartley Gordon Brangwyn Peter Mains
Mary Mansell
Benefice Notices
St Bartholomew's
As you may be aware we have been having trouble with the heating in the church. We have decided that we are temporarily moving our services at St Bartholomew's to the Community Centre. This move doesn't affect baptisms, weddings or funerals and these will continue to take place in church.

Christingle Making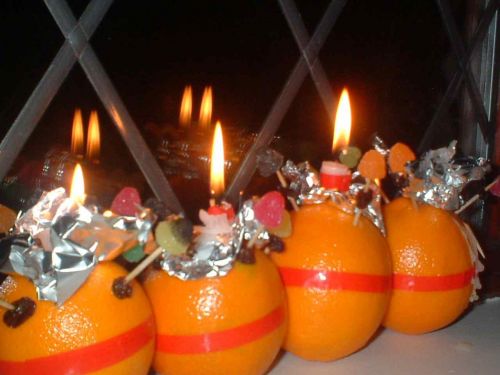 Please join us to make Christingles on 2nd December from 10:00 am at the Chantry House and 10:00 am at Greens Norton Church.
Everyone welcome!



Christmas Tree Festival
Towcester Christmas Tree Festival will be held in St Lawrence Church from Thursday 21st December, and will run throughout the Christmas holiday period for the community to enjoy. Please do visit to appreciate people's creativity and efforts. If you would like to add a decorated tree please contact Steve 07593700754 or contact the Benefice Office. We do have a few spare trees available for decorating.

Towcester Choral Society Concert
2nd December 7:30pm, St Lawrence Church. So Many Stars, featuring Karl Jenkins' Stella Natalis, together with many other seasonal pieces including some lovely traditional carols for the audience to sing as well. To buy tickets or to arrange for collection on the night please email tickets@towcesterchoralsociety.org.uk or call 01908 542815

Advent Course
Thinking of Advent we are planning a Churches Together in Towcester Course which will run for 4 weeks from Monday 27th November. The course is called Mary and groups will be basing the sessions on the book Drawn in Bible Study Mary by Eugene H Peterson. There will be four opportunities to take part in the course Mondays 2:30 pm in Bradden, Tuesday 10:00 am and 7:30 pm both at the Chantry House and Fridays 10:00 am at St Thomas More, Catholic Church. If you would like to come along (see poster below) and book via the Benefice Office or email cttadvent@gmail.com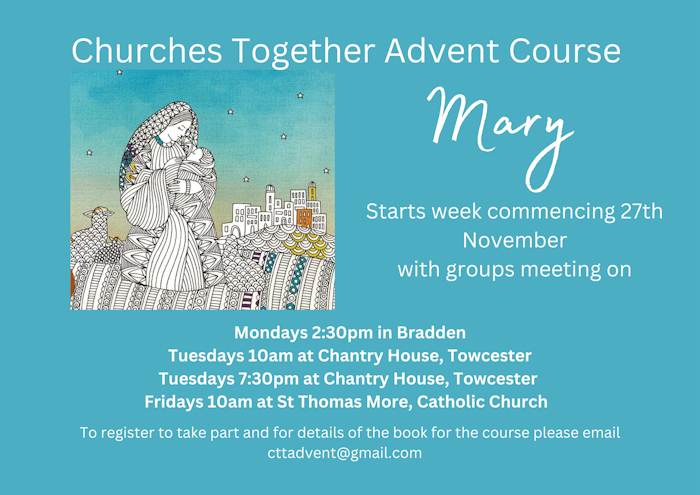 Heather Hartley and Peter Mains
We recently announced the deaths of Heather Hartley & Peter Mains.
The funeral for Peter will take place on the 4th December 2023 at 12:30 pm at St Lawrence Church and Heather's funeral will be 8th December at St Bartholomew's at 11:00 am.
Please hold each of their families in your thoughts & prayers.

Tove Messenger
This year our subscriptions for the monthly Messenger have dropped and we are now producing it at a loss. The price per copy is £1 and if you subscribe for the year the cost will be £10.
Can you please let the office know by Friday 1st December if you would like to continue to subscribe or would like to subscribe and a decision can be made whether to continue to produce the Messenger.

RIP Diary
If you need to make any changes or add any names the RIP diary it is in St Lawrence.

Communion
Please can we ask and remind people to refrain from dipping (intinction) their wafer into the wine when receiving communion. Those administering the chalice do not wish to cause upset at the communion rail. The reason for non-dipping policy is on the bishop's advice and twofold: firstly one of hygiene and secondly because we have members who are gluten intolerant. If you feel unable to receive the wine from the chalice then receiving in one kind means you are making a valid communion. Thank you for your understanding.

Easton Neston Church and Churchyard visitors
If you have previously registered your number plate for access to visit St Mary's Easton Neston Church and Churchyard and it is not working the gate, please would you let Bev know on 01327 354385.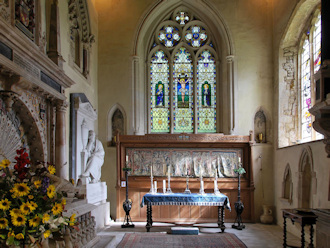 Please click here, or on the image, for This Months Services