The Gothic Medieval Church of St Lawrence and its Churchyard have seen the passage of a least half a century. It is situated on a site of a much earlier Church dating back to at least 921 AD. The site has been occupied since Roman times as is evident from fragments of Roman tiles and pavement. This land has been virtually untouched by chemicals and fertilisers for probably a milenium or more and contains many mature trees, including a Yew identified as being over 250 years old.
Towcester Wildlife Trust and St Lawrence Church have teamed up to improve the Churchyard for wildlife and visitors based upon the Wildlife Trust's new "Churchyards for Wildlife" project. An important development in this age of vanishing wildlife habitat as it is essential to conserve areas, however small, for our wildlife. The initiative includes activities such as adding bird boxes, treating diseased and damage trees, planting wildflowers and bushes for birds in carefully selected places, purchasing tools, and creating an annual management plan for grass cutting and site maintenance. The Churchyard is accessible for all, as is the Church, and provides a restful place for spiritual reflection and walking.
A wealth of wildlife is already established. In 1984 a total of 89 spices of flowing plants and ferns ware recorded. The area around the Church is mown regularly, providing a feeding ground for birds, like the Blackbird and Thrush. The lower area is mown twice a year at the end of July and September, enabling wild flowers and grasses to re-seed.
The Churchyard is enhanced in the autumn as the leaves change to gold. The trees within the Churchyard provide an ideal habitat for the birds to roost and feed. The avenue of Limes, three Incense Cedars and the English and Irish Yews are protected by Tree Preservation Orders.
The north east boundary of the Churchyard follows the Mill Stream adding to the variety of wildlife with water related flora and fauna. On the other side of the Mill Steam is another of Towcester's nature sites, the Water Meadows, adding to the tranquillity and beauty of the area.
The gravestones support a variety of lichens. These life forms are both varied and complex taking many years (centuries) to reach maturity and two rare species have been recorded.

Read about the progress in maintaining St Lawence Churchyard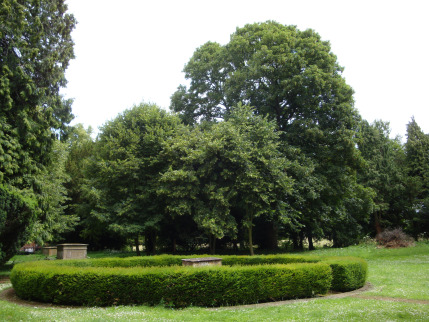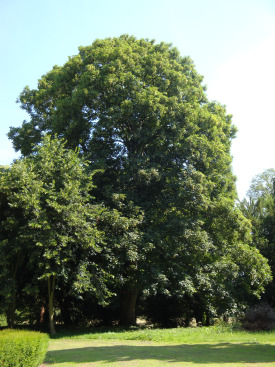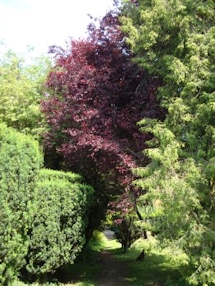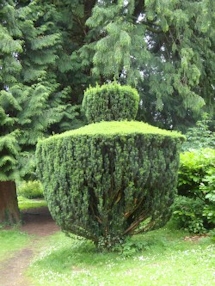 Photographs of the progress in maintaining the St Lawrence Churchyard by Jenny Lunn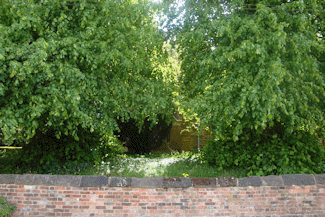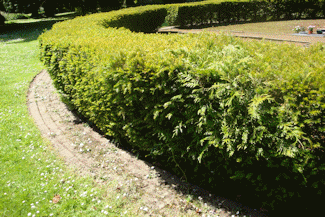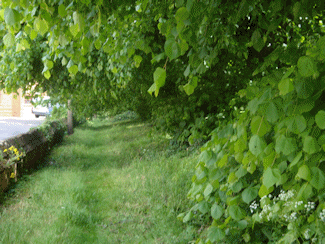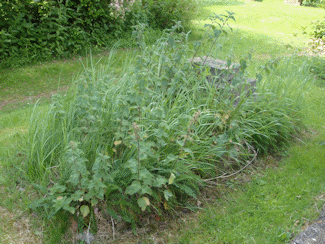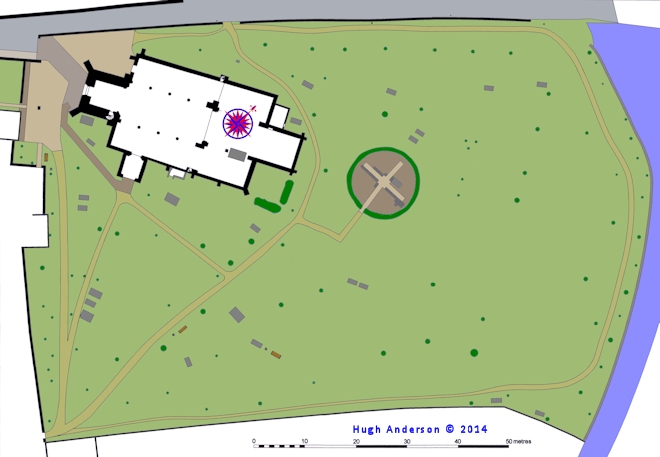 Read about the progress in maintaining St Lawence Churchyard