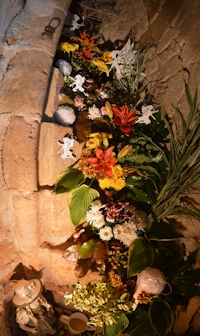 August is the month when St Lawrence is bedecked with amazing and stunningly visual flower arrangements to be enjoyed by those who visit the Church.
St Lawrence Church is transformed into a wonderful palace of floral delights, cleverly arranged to tell stories.
Enjoy arrangements from previous years by clicking on the menu options below or take a virtual tour around the Churches of St Lawrence and St Mary and their Churchtards.