Next week is Holy Week
Plan how you can make it holy.
Benefice Away Day
Saturday 24th March, 10.00 am to 3.30 pm at St Nicholas Potterspury.
All are invited.
Please sign up on the sheet at the back of Church.

Passover Meal
Thursday 29th March (Maundy Thursday) at 7.30pm at St Lawrence.
Please put your name on the sign up sheet at the back of Church if you wish to attend.
Thank you.

Please be an Inviter!
Messy Church
Saturday 30th March at St Lawrence, Towcester from 2.30 pm until 4.30 pm.
Fun, craft, games, music, food and Bible Story on the theme of "The Cross".
A free activity for all ages.
Children must be accompanied by an adult.
Sign up on the sheet at the back of Church or call Rev Ben on 01327 350459 to book your place.

World of Wonder
A new book of poems by Jenny Lunn about the world around us – its nature, its seasons and the people we share it with.
£2.50 available from the Benefice Office.
50p from each sale goes towards St Lawrence Church.
Makes a lovely gift.

New Rota for TotsOwn on the board.
Please sign up.

Lent Courses
Monday Evening 7.30 pm to 9.00 pm - Greens Norton
Tuesday afternoon 2.00 pm to 3.30 pm - Norton Court
Tuesday evening 7.30 pm to 9.00 pm - The Chantry
Wednesday evening 7.30pm to 9.00 pm - The Chantry

Lent Plastic Challenge
The Church of England Environment Programme has launched a Lent Plastic Challenge.
See the poster at the back of Church.

Extra Holy Communions
8.00 am on Thursdays for Lent at St Bartholomew's.
Started on 22nd February.

Pilgrimage 2018
This time next year you could have been to Palestine and Israel to place your feet where Jesus stood and
loved.
Taking place 14th to 21st November
Please speak to Father Ben for details. , supporting Christians living there.
Time is running out!



Parking at St Bartholomew's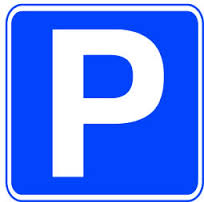 Could anyone parking on the road opposite St Bartholomew's, please ensure that they do not obstruct the footpath that runs through the middle of the little green.
A resident in one of the bungalows has asked that it is left clear so that her daughter can pull in there when she comes to pick her up.



Easter Lilies
If you would like to donate money for Easter lilies, in memory of a loved one, please leave your donation in the Benefice Office in a clearly named envelope.


Tove Benefice Intercessions
Housebound:
Daphne Ruffle and Clara Drinkwater,
Sick:
Towcester: Judy Darbin, Mollie Dunkley, Clara Drinkwater, Michael Tucker, Matthew Denby (Mary Blanchard's great nephew), Vera Everett, Pat Willis, Mike Hornett, Margaret Lawson, Tina Varney and Linda Wibley,
Greens Norton: Nancy Adams, Martine King, Eileen Salmons, Anne Taylor, Alfred Oliver (Father of Debbie), Jill Knight (H), Ian Small, Gae of Duncote, Annie Freeman (H) and Skye Soloman,
Bradden: Alan Williams and Adrian Williams,
We give thanks and pray for the continuing recovery of Olive Wickson, Jack Downs, Jean White and Sally Herrick and Chris Randall,
Rest In Peace:
Emily Avellana Brown (Hugh and Linda Anderson Granddaughter aged just seven and a half who lost her battle with Leukaemia on Monday 26th February), Steve Holden and Molly Loveday (Paul's Mum).
Rest In Peace: Anniversary:
Eric Rogerson (23) and Christine Trimmer (24)

Things to do at St Bartholomew's
Wednesday 9.00 am - Totsown Tea and Toast
Thursday 7.30 pm - Bellringers
Saturday 10.30 am - Coffee and biscuits

​​​​​​​