Virtual Tours
You can experience the Churches of St Lawrence and St Mary, and their Churchyards, by browsing the Virtual Tours by clicking the following maps.
This will take you to another web site related to 360° Panoramas as this one does not support these functions.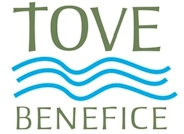 To return to the Tove Benefice site click on the Tove Benefice logo on the top right corner of any of the panoramas or on the Tove Benefice banner at the bottom of the page.

Clicking on the relevant map under the Virtual Tours will bring you back to this page.

| | |
| --- | --- |
| St Lawrence Church, Towcester | St Mary's Curch, Easton Neston |
| | |