Chantry House
Those of you who call into the Chantry and have had tea or coffee or brought from the weekly market will have spent some time in this historic building.
However what you see today is not what was there in the past.
The title of this piece is taken from the word used in the regard to the photographs one of which is annotated as the Courtyard and reproduced above clearly showing the building described in letters over the front door as THE CHAUNTRY HOUSE and not CHANTRY.
This photograph from 1933 shows the room in all its splendour, and is entitled, "The Banqueting Hall of the Priests."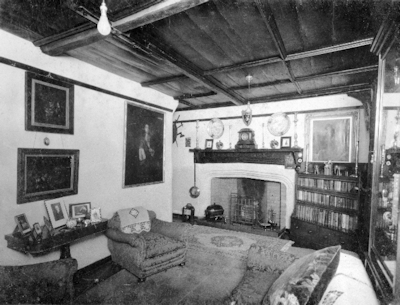 So next time you visit the room just take a look around and see the changes that have taken place.
There is one really interesting feature which is no longer present.
This and other photographs were rediscovered thanks to an enquiry made at the Chantry House about the former owner who left it to the care and protection of the Rector and the Churchwardens.
Paul Loveday


Link to the Chantry House Garden