Tove Messenger

This page brings you information about the Tove Benefice, but there is much more to read about in the Tove Messenger, which is a monthly publication with news and information about the Tove Benefice.
It is priced at 80p per copy or £8.00 per year.
Please contact the Parish Office in the Chantry House to start receiving your copy.
Please click here to read the January 2019 copy to see what is in this magazine.
This will take you to different web site as this site cannot display the magazine in book form.
To return here, click the Tove Benefice banner at the bottom of the page.

Rev Paula is announced Rector of the Tove Benefice

Following the announcement about the new Rector here is an update on the forthcoming months:
Paula's last service in the Benefice was on Easter Sunday.
For three months she will then be helping the Atwell Benefice which is currently in vacancy.
Following that she will take some incumbency leave which includes moving house.
Her Institution & Induction by Bishop John and Archdeacon Richard will be on Saturday 21st September at 3.00 pm.
The service will be at St Lawrence Towcester, followed by a buffet tea in the Town Hall.






Looking to the Future
In September, we install our new Rector, Rev'd Paula Challen.
Each of us are reminded of John Keble's hymn " New every morning is the love our wak'ning and uprising prove, new mercies, each returning day".
We have wonderful events, services, and learning to look forward to this summer.
Help us to remember that in Christ we are a new creation!
Revd Lulu

Institution of Rector
Saturday 21st September at 3.00 pm will be a great day for St Lawrence with the Institution of our new Rector for the Tove Benefice, The Reverend Paula Ella Challen, by the Bishop of Brixworth, and the induction by the Archdeacon of Northampton.
There will be a reception in the Town Hall following the ceremony.

Acknowledgement

The July cover photograph of the Tove Messenger showing the staff and all 390 pupils of the Towcester C of E Primary School forming the school badge on Friday 14th June to celebrated its 10th birthday was by courtesy of Jonathan Green of Launched Ltd.


Flower Festival Photographs


August, the month when St Lawrence was bedecked with amazing and stunningly visual flower arrangements to be enjoyed by those who visited the Church on the 9th, 10th and 11th.
Many of you will photographically record these wonderful creations so why not share them with others by including them on the Tove Benefice web site.
Please contact me via Hugh@ToveBenefice.org.uk, or via the Office, or send your photographs (images) to 360musafa@gmail.com.
All photographs will be credited.
Enjoy arrangements from previous years by visiting ToveBenefice.org.uk and clicking on the menu options "Flower Festival 2018" and "Photographs" (third up from the bottom) or take a tour around the Churches of St Lawrence and St Mary and their grounds by clicking the menu option "Virtual Tours" (second up from the bottom).
Your comments and feedback are also welcome.

Support The Tove Benefice When you Shop on-line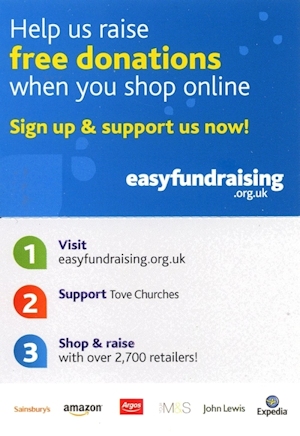 www.easyfundraising.org.uk it is easy to use and will not cost you anything.
The web site is well laid out and easy to follow and once you have registered you can have a reminder banner displayed each time you log on to a web site to shop on-line.
To register log onto this site www.easyfundraising.org.uk and click the option to support a good cause or challenge.
We have called our good cause "Tove Churches", but it is sufficient to enter tove then click the "Find" button. Once you are registered, each time you make a supported purchase on-line with one of the thousands of retailers taking part in this initiative they will make a donation to Tove Churches, which will go into the Tove Benefice funds.
Start today and help raise money for the Tove Benefice using www.easyfundraising.org.uk

Seeking Inspiration?
Towceps had their End of Year Celebration Service in St. Lawrence on 19th July.
The theme was Memories of the events which had meant most to both staff and pupils during the last year.
So many brilliant and exciting memories were shared and many related to the different and varied trips out of school.
It occurred to me that sometimes our Church life becomes too familiar because we stick to our same routine and don't venture beyond our normal Church attendance.
If you feel stuck in a routine then why not try a different way of praying - there are lots of useful books in the Bookstall in St. Lawrence and in St. Bartholomew.
Rev'd. Lulu

Foodbank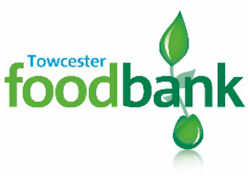 You will see in the pew slip that the foodbank is still in need of certain items to help alleviate the problems of various members of the community.



A Plea for the Tove Messenger

This magazine has recently come into criticism in respect of its content in that there is little of interest in it.
In some ways the people who have expressed this opinion are of course correct.
The answer to this is that unless notification of events or items of local interest are sent to me I cannot put it into the magazine.
The magazine is an opportunity for people here in Towcester and the villages in the benefice to publicise their events and also others in the surrounding areas.
Paul does some chasing around but is not always able to do so.
Looking to the future we are intending to circulate local organisations for their input to publicise their events, hopefully to a wider audience.
So, dear reader, the answer is, in what you can supply to make the magazine more interesting and more relevant to the benefice as a whole.
Paul Loveday
Editor

Safeguarding is a priority in the Benefice
We are committed to following national and Church of England guidelines on safeguarding children and vulnerable adults, and good working practice, including safer recruitment of volunteers and paid workers.
In the first instance, any concerns that you have should be addressed to the Benefice Safeguarding Officer, Paul Kybird 07967 388542.
Further safeguarding information can be found at:
https://www.peterborough-diocese.org.uk/safeguarding/safeguarding

Towcester Deanery Synod Meetings 2019
Please join us at our three planned meetings in 2019 during which we will be considering what being Church really means, what gets in the way of being Church, what allows Church to thrive and then to discuss how to allow our churches to thrive!
26th February – The Chantry House Towcester (St Lawrence Church)
4th June – St Mary's Church Hall, Roade,
12th November – Venue to be decided
The meetings will be open to anyone and everyone in our Deanery, from our churches, all who want to be a part of a church that is Living, Lively and Loving as a reflection of our faith.
Why take the time to do this?
Because:
1. Our faith is alive, we are alive and we want to share the faith with others who are alive.
We have Good News of Jesus Christ who has given hope of life to eternity.
2. We need to live our faith and to be lively in our participation of Jesus's call to share the Good News in the world today.
3. We are loved by Jesus Christ and we reflect His love in our love for the world and our sisters and brothers amongst whom we live.
Please take note of the dates and make sure you are able to join us for the meetings and discussions.
Please let your churches, others in your parishes know they are invited and will be valued if they join us.
Please pray that God will truly work with us, through us and around us as we strive to be part of God's Church at this time.

Children and Families Work, Alleluia!
I am very pleased to tell you, that we have interviewed a wonderful woman called Claire Reetz, who has great experience as a primary aged teacher, mother of three, and has a clear vocation to work with children and their families.
She has a great faith.
Like all of us she has an adventure to go on and lots to learn in the making of this post.
She started on 7th January, working three fixed days and one floating day each week in term time with some flexibility in this.
In September it is expected that she will join the Diocesan training apprentice and degree course.
This leads eventually to a wider deanery role as well.

Please read her introduction about herself in theJanuary 2019 Tove Messenger.
There are lots still to iron out to make this work most effectively and fruitfully.
This does not mean everyone else can now breathe a sigh of relief.
All the children's work we do can now continue with everyone already involved, but with a new breath of inspiration, a deeper foundation and ability to be followed through in a deliberate and co-ordinated manner.
I'm sure that God is at work in this.
It was a pleasure to interview her and hear all she has to give and all she is keen to share with us.
I ask for your prayers and continued support, please.
Thank you for all you are doing and will have to do in the coming months.
We now need to work out details of her induction programme!
with my prayers
Rev'd Ben

Can you offer anyone a lift to Church, please?
There are several people who do not drive who would love to join us.
Might you be able to offer a lift occasionally, regularly or even often?
Please have a word with the clergy or Mary Blanchard or Jane Small.
They are always very pleased to know.
Thank you.

Manna Bookshop
Local News: Sadly the shop in Northampton is having to close its High Street presence.
The good news is that "Manna4theWorld", their on-line service will continue and will be managed and run by Martin Brown and Tony Solomon.
Thank you to everyone who has supported it in the past.
They continue their very valuable Counselling Service.
Please pray for all involved.

Men at the Bull
This friendly group meets at 7.30 pm on the last Wednesday of the month.
All are welcome to come and chat and enjoy good company.

Baptism and Confirmation Service at Bradden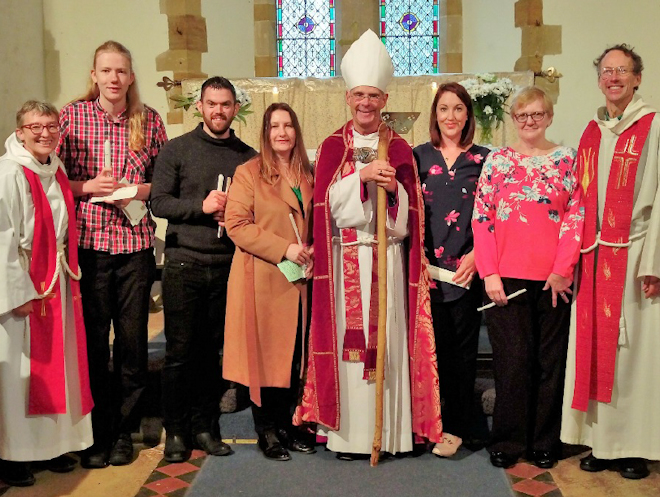 Left to Right: Rev'd Paula, Jamie Clark, Tim Lane, Marion Jackson from Kelmarsh,
Bishop John, Charlotte Gleeson, Yvonne Lowe, Rev'd Ben
Photograph by Isobel Gilbert

Bamboo Cups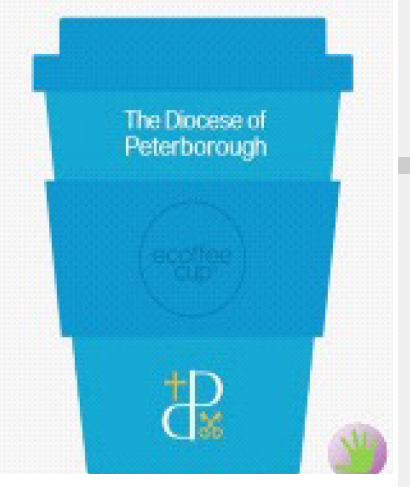 Our very own, diocesan branded bamboo cups.
Each year, 100 billion single use coffee cups end up as landfill.
Our 12 oz reusable coffee cup is made with natural bamboo fibre – one of the world's most sustainable resources.
Fully dishwasher safe, suitable for hot and cold drinks, with a resealable 'no-drip' lid.
(Not suitable for the Microwave.)
Bring and re-use at diocesan events.
Keep in the car.
Great gifts for Church members.
Discounts & extra loyalty stamps at high-street coffee shops when you use your bamboo cup, and a great conversation-starter about caring for God's creation.
Order yours now at £7.00 each from orders@peterborough-diocese.org.uk

Foodbank are looking for new trustees.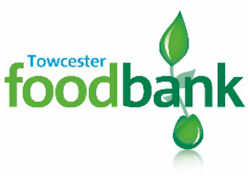 Please see the notice at the back of Church for details.
Towcester foodbank needs to replenish its stock of the basic foods which go into the bags.
We are running low on many of these items.
We invite you to give donations of pasta, rice, custard, tinned meat or fish, tinned spaghetti, tinned fruit, sponge puddings, UHT milk, sugar (500g), jam and biscuits.
Please check that the items are well within date.
Donations can be left at the Church or at Tesco or Waitrose in Towcester. Thank you for your continued support of the foodbank.

St Lawrence Remembrance Memorial Garden
Some of you may have noticed activity going on in the corner by the Vicarage.
Thanks to a great community effort spearheaded by the Towcester WI, and the WW1 committee, SNVB and the Church a plan is being carried out to plant and prepare the Garden as a place to remember those who sacrificed their lives that we might live in freedom and peace.
To date the paving slabs are in place and wood chip laid down ready for a planting session in June.
The first cross in the corner was broken on Saturday night when someone tried to wrench it from the wall.
A broken cross is perhaps a symbol of God's broken world and the work that has yet to be done by all of us to restore a community of harmony and peace.
Fortunately, there is much goodwill in our community and a new cross has been made and prepared and put in place of the broken one.
Once again, we are so grateful for all the goodwill and hard work of those who make the churchyard a place of beauty and remembrance.
We look forward to the installation of the Poppy Cascade in October.
Rev'd Lulu

Children's Church at St Lawrence

We are encouraged by Children's Church so far, and thank God for answered prayers that children have come along and seemed to enjoy themselves, and more importantly seemed to have understood what has been covered so far.
We are enjoying using the Jesus Storybook Bible and think the children are too!
For those who don't know, each session has some material to go through together and includes a slot where the book can be read or a short DVD session watched.
Hannah Godwin has been an enthusiastic and helpful person to have in the sessions.
Session 1: Six children from two years up to 9 (Nic has all the attendees and their ages recorded in a register if you want to know!) and 2 accompanying adults.
We introduced the Bible and covered the fact that there are 66 books in the Bible, which are about Jesus.
The Old Testament points to him, and he is the fulfilment of all that is promised in it.
We also sang a couple of songs together.
Session 2: The ages ranged from four to nine years.
Five children came with one accompanying adult.
The session covered creation, and the children learned that God made everything and that it was good, and that the climax of creation was Adam and Eve, whom God loved.
The children drew some lovely pictures of the steps in creation - trees, animals, birds, fish... and people!
The plan is to display what the children have been doing at the back of Church.
We have had feedback sessions in Church so that the Church family know what the children have been doing.
We hope and pray that this will enthuse everyone about Children's church, encourage everyone and help to focus people's prayers.
Please pray that God will continue to bring children along, that they will have fun, that we will explain things clearly to them, and that the children, their parents or carers and the Church family learn more about Jesus, know and love him more through what is going on.
If there is anything else you would like to know please ask.
Becca

St Lawrence Churchyard
The churchyard is well kept, and a lovely place to visit.
Sitting and relaxing there can give visitors time to see some of the wildlife that lives and visits the gardens.
There may not be much natural bio-diversity, but there will always be something there of interest to the observer.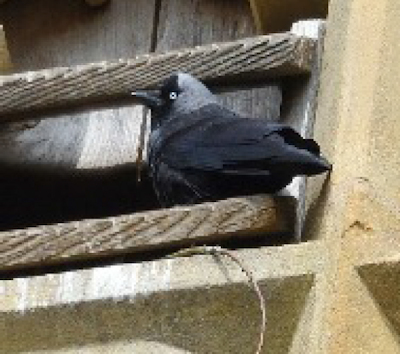 In the Spring, that tends to be a few early flowers, like Daffodils or Celandine, or the inevitable nesting of the many Jackdaws in the bell tower.
Having the allotments next door, the Water Meadows across the mill stream, and plenty of trees nearby, it can attract a limited variety of wildlife species.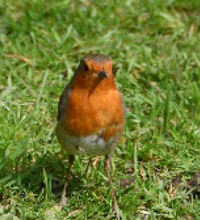 Some can be quite elusive, like the many Grey Squirrels that tend bit be wary of people, but others, like the Robin can be so tame as to come right up to people, and almost pose for photographs.
During a visit in April, there was also an abundance of Blackbirds searching for food, mostly males, and all keeping a respectful distance from each other while search through the grass and fallen leaves for food. And there were many other regular visitors too, like Woodpigeons, Chaffiches, and Blue Tits, but the recent weather means not much insect life has started to emerge yet after a particularly cold winter.
Jenny Lunn

St Lawrence Tower
There is an ongoing project to ring to remember all the bell ringers who died in WW1, and who are remembered in the Central Council Rolls of Honour housed in St Paul's Cathedral.
We thought there was only one from this area, being one of the Slarke family from Easton Neston in whose memory the treble bells were added there.
However the following has just come to light...
...found from a newspaper trawl carried out by David Willis.
His is quite a tragic story:
Gunner Mayo Townsend, Towcester, & District. Died 28th March 1918 age 38.
Royal Garrison Artillery 135th Siege Bty.
Service No.172843.
Commemorated at Aubigny Communal Cemetery Extension, France, Grave III. D. 7.
Baptised on 15/02/1880 at Cold Higham, Northants.
Son of William Townsend and the late Rosanna Townsend (died 1881) and step-son of Ellen Townsend.
Husband of Ellen Townsend (née Basford), whom he married in 1910, of Islington Road, Towcester.
Father of Frank Townsend, Olive Elizabeth Townsend, Florence Mabel Townsend and Elsie Townsend.
He joined the Towcester & District Association in June 1912.
At the time of the 1911 census he was working as a shoe finisher at C & E Lewis in Towcester.
From the 1911 census it shows that his household included his widowed sister in law Angelina Townsend and her three sons, William Frederick Townsend, Harry Townsend and Herbert Townsend.
Two of these, Private William Frederick Townsend, Yorkshire Regiment, not known to be a bellringer, also fell, on 23/04/1917, and is commemorated on the Arras Memorial, France, and Private Harry Townsend, Lincolnshire Regiment, not known to be a bellringer, also fell, on 24/10/1918, and is buried in Ovillers New Communal Cemetery, Solesmes, France.
Born: Cold Higham, Northants.
Enlisted: Towcester. Resided (1911 Census): High Street, Towcester.
A peal will be rung on the day of his death Wednesday 28th March, in Holy Week starting at 4.00 pm.
This will be halfmuffled, one side of the clapper wrapped in a leather pouch.
This has a stunning effect and means anyone falling out of sync is a real clanger.
The effects are hard to undo.
We remember the costs of love and service given and the lengths God's love to bring a channel of reconciling love which we are invited to celebrate and receive.

Prayer Bus and Prayer Spaces
If you have not seen the feedback we have had from the schools please talk to Paula.

St Lawrence Church, Towcester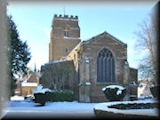 The Church is open for you every day from 9.00 am to 5.30 pm at least.
It is a lovely place to find peace and many people make use of it.
Do join them, but please be aware, we have unfortunately suffered from very occasional anti-social behaviour, attempted thefts and damage to the building.
If you see anyone acting suspiciously please do call the Church Office or vicarage 01327 350459.

Churchyard Working Bees
Nothing makes a community like working together on something.
Fortunately, we have opportunities galore for this.
All our Churches come with churchyards which need tending and caring for.
St Bart's and St Lawrence have a tradition which needs building up of the first Saturday morning of the month.
This has slipped in Towcester.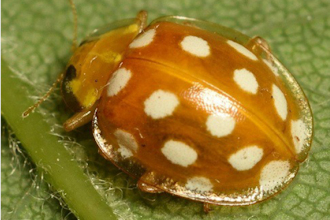 From September, there will be renewed vigour and the offer of sausage sizzle after a morning's work. Please come and bring your own weapons of war, pruning hooks, secateurs or whatever to add to our resident armoury already here for those who come on foot.
There are ash trees and elders sprouting in comers of graves and paths which need to be removed, ivy galore, satisfying drain clearing moments, refined deadheading, bonfire tending and much much more.
If you are not physically up to this we would love to have a coffee maker, BBQ tender, list keeper or foreman, and someone to advertise and remind and invite us.
Please feel loved and wanted.
And the good news is, if it rains we have a list as long as your arm and cobwebs specially provided for us to have an opportunity for inside church building working bee instead.

Support The Tove Benefice Website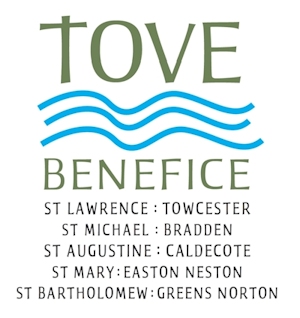 Activity on the web site continues to increase, but the site would still benefit from your input, comments and feedback, even if it is only to suggest the removal of obsolete material.
It is easy to make contact by using the "Your Comments" tab at the foot of the menu or via the Benefice Office or direcltly to Hugh@ToveBenefice.org.uk
It is vital for the Church to communicate in as many ways as possible and it is important to have social media accounts, but they do not replace the Benefice web site, as there are major differences.
If someone is trying to find information they tend to search the Internet looking for the relevant web site as this gives the searcher confidence that this is the right place to find out about the Church or Benefice.
Social media is great fort those who know about the Church and perhaps existing Church members, but for the Churches of the Benefice to be discovered by those within the local area, and those outside, who probably do not know that we have social media accounts; the web site provides a guiding light.
The web site contains information such as contact details and maps that verify that the searcher has found the right information they are looking for, which is important as so many Churches have the same names.
ToveBenefice.org.uk provides details on service times, forthcoming events, reports on past events, photographs, virtual tours and other information essential to someone trying to find out about the Benefice and its Churches.
Much of this is not easy to communicate using social media as the platform is completely different and rapidly changing, so I appeal all to participate in the web site and pray for its continues success.

The Towcester Prayers
Jenny Lunn, our own resident poet, has had her work published in this beautifully presented paperback.
It sensitively and inspiringly covers issues from pain and purpose to care, community and thanksgiving.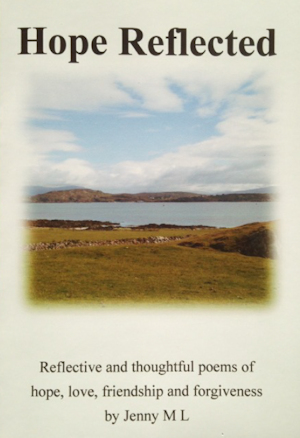 Published by the Unboring Book Company of Northampton is hot off the press.
They are available from the Church Office or from Jenny, at a cost of £2.50, all profits go to St Lawrence.

Hope Reflected
Jenny Lunn has produced this new collection of poems to compliment her earlier book of Prayer Poems, both of which are available from the Benefice Office and the Library at £2.50 each.
Coffee Mornings

Don't forget our Friday coffee mornings at the Chantry House and Saturday coffee mornings at both St Bartholomew's, and in the Chantry House, Towcester from 10.30 am to 12.00 noon.
You will be warmly welcomed whether you are a regular or here for just today.
Join in the chat and enjoy the refreshments.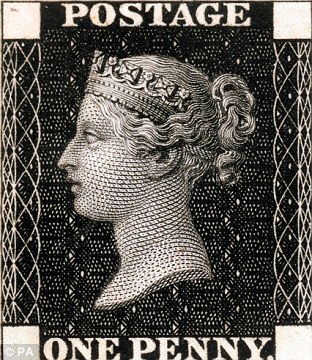 Used Stamps


Silverstone Primary is collecting used (including gold and white postage labels on parcels) for the RNIB who use them to raise funds.
It would be much appreciated if you could save any you get and drop them to the Chantry on an on-going basis.
Lee will pass them on.
Thanks in advance.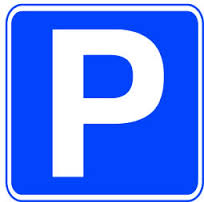 Parking on Sundays at St Lawrence


We all tend to think of our own needs when behind the wheel of a car!
I know there are different complicated reasons behind each person's choice of parking place.
Can I though please ask, if you are fit and able to walk and not offering a lift to someone with mobility needs, can you please offer a servant ministry and park at some distance from Church and walk the last part?
The Mill have kindly said we can use their car park on Sunday mornings and you are welcome to go for a
drink after Church if the sermon has gone on long enough.
We hope to leave several spaces for those less able to walk.
I would like to keep one space for blue badge holders and be mindful and caring of those who struggle to
reach us in this way.
Young Bellringers